Open plains and dense forest! Shooting stars! Long and winding paths, deep ravines, ocean horizons that seem to go on forever… culture, music, dancing, and sunsets you'll never forget. Oh, Africa, you beaut!
And our lucky guides can't wait to get you rock 'n rollin in our van across the vast and beautiful country.
Today we wanted to share a couple of Stories from the Field. A day in the life of a Rock The Route/Pangea Trails Tour Guide.
Our three little stories here are to illustrate the passion of our guides, and some of the ways they will show you how to really experience Africa and all she has to offer.
A little Story from Nic:
"On my first tour ever, I got our bus stuck in the mud after some heavy rains at Wild Farm. The awesome part of getting stuck was that some local farmers brought us a bunch of spades and we pulled together to get the tires free. So, it actually turned out that we got to "meet a local" which we loved. And hey, the beers we had after freeing the bus tasted THAT much better."
A little Story from Alex:
One of the most memorable moments of Alex's 21 Day Tour was the clearest and beautiful nights he'd ever seen. He smiles fondly as he tells me the story about a night around the fire, sitting there until the embers of the fire they had lit dwindled away. It was warm enough to sit there together well into the night… and watch as a moonless sky was illuminated by the Milky Way, the Southern Cross and Orion's Belt. As it turns out, it's often the simplest evenings that are the most memorable.
A little Story from Heinie:
Heinie laughs (he clearly loves this memory) as he tells me the story about driving through the indigenous forests of The Garden Route. Although the day had been planned, the guests noticed a smaller road that went even deeper into the forest… Although we love creating awesome itineraries, we're also up for "guest-led" travel and everyone agreed that they wanted to go down the little road… Heinie goes on to say that, "It turns out that we discovered a totally new place, out of no-where this awesome little venue popped up. The owners of the place were professional Venetian mask crafters and welcomed us with a tour of their venue and a Belgium chocolate tasting (where the owner makes his own on the premises)". That's what we love the most about independent travel… The unique surprises that one can find by following one's nose and taking the time to feel your freedom.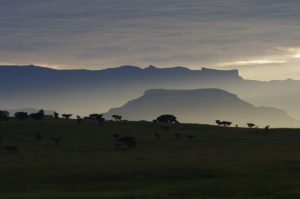 What do we love most? We love to take people on incredible journeys that inspire, that are memorable, that are guest-led… That literally change the way you see the world… for the better.
Come journey with us…
Our inbox awaits the good news of your arrival. Do that at info@rocktheroute.co.za
Love, the Team
Share this with your friends